MST Company-Germany
The MST company is specialized in constructions and decorations industry. They got more queries for swim spa to replace the traditional swimming pools. Hence their CEO Mr. R. Thöbert wants to add the swim spas into his business range. So they release the purchase inquiry for swim spas and they finally chose ours as we are superior to our competitors: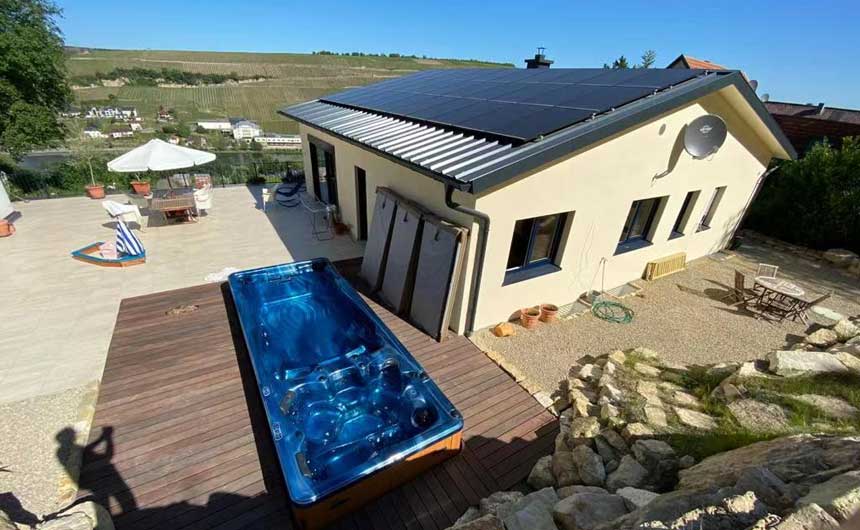 A. 10 years plus professional spas manufacturing experience.
B. Quality verified with CE certificates by world leading testing company--SGS.
C. Top quality materials (Original Aristech acrylics and Balboa system imported from USA, and other top quality material from famous home brand).
D. Quick-delivery and 5-year warranty.
E. Excellent service and Professional sales guides provided.
Our Delivery
It takes two months from placing an order to receiving the goods. The goods finally arrived at the customer's door.
Below are the comments CEO of MST--Mr. R. Thöbert after they get the swim spa:
Stephen. We find it amazing when open the package, it looks gorgeous! Thank you for your great job.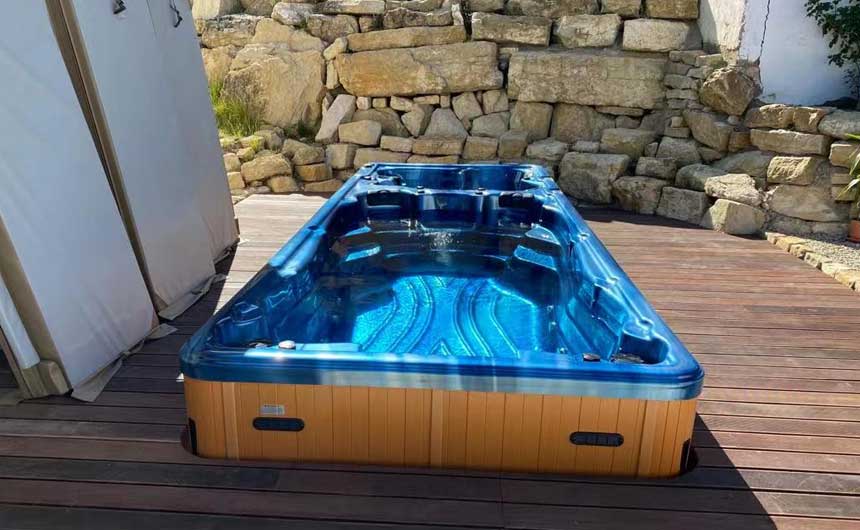 Ten Days Later, More Comments Coming
Stephen, I am so happy to have the swim spa. It functions well and we have a lot fun with it. Moreover, we present to our customers, and invite them to see and enjoy the swim spa. After the enjoy, we have got over 10 orders for it in the past 10 days. That is incredible. Given all your efforts and excellent work and swim spa, I am willing to share some photos and video with you. You deserve it.
VIDEO GALLERY
CONTACT US

Foshan Nanhai Halo Sanitary Ware Co., Ltd.
We are always providing our customers with reliable products and considerate services.
If you would like to keep touch with us directly, please go to contact us