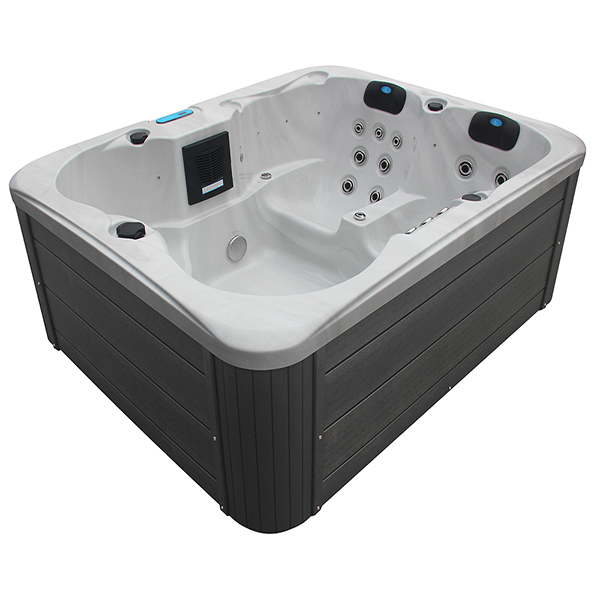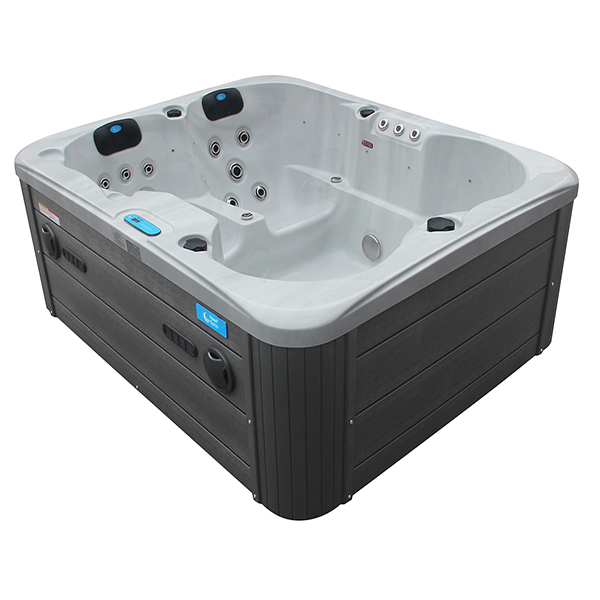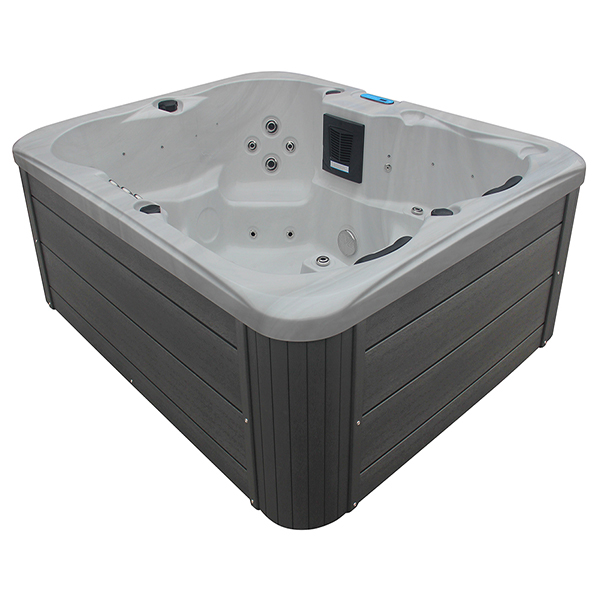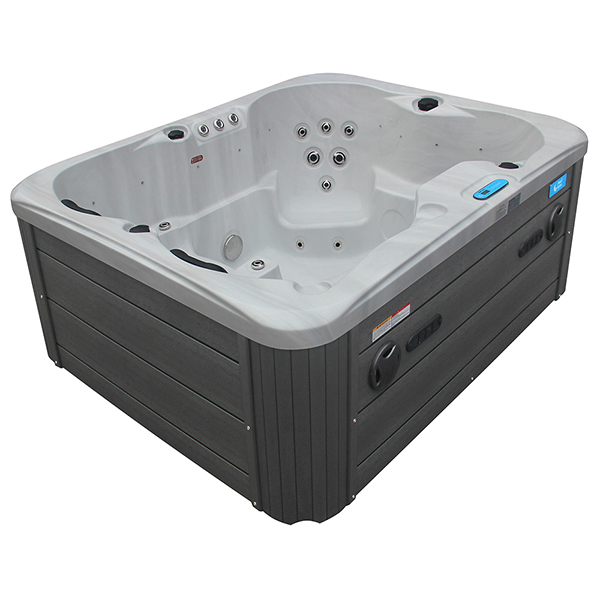 Hot Tub for 4 Persons HL-9805
Using Aristech acrylics, Balboa control system, excusive insulation technology, powerful massage pump and air pump, powerful water jets and perimeter LED lights.
HL-9805
Basic Info.
Electric Components
Size
2100x1700x850 mm
Control System
Balboa X 1
Seat
4 Person
Heater
3KW X 1
Material
US Aristech Acrylic
Whirlpool Pump
3HP X 1
Net weight
270 KGS
Water Capacity
950 L
Jets Configuration
Other Equipements
Total jets
29 PCS
Spa Top Hard Cover
1 PCS
Water jets(3.5")
1 PCS
Insulation Foam For Shell
1 SET
Water jets(3")
12 PCS
PS Skirt & Step
1 SET
Water jets(2")
12 PCS
Insulation For Skirt
1 SET
Circulation jets(1")
4 PCS
Ozone & Filter
1 SET
LED Light
15 PCS
4 Person Outdoor Hot Tub Meets Your Family Demands

The best 4 person outdoor hot tub will be made with a durable design that will last for many years. It should be able to withstand the heat from the water and support hundreds of pounds. A four person hot tub can be expensive or inexpensive, depending on your preferences. Here are some tips to help you choose the right one for your needs. Choosing a hot-tub for your family may be easy. Listed below are some tips to help you make the right choice.

When shopping for a four person hot tub, keep in mind that size does matter. A four-person hot tub can fit your family members comfortably. Look for a tub that is sized according to the number of people using it. It should also have the right water volume. The dimensions will determine how well it fits into your outdoor space. Ensure that the tub is sturdy and stable. The water should not exceed three-quarters of an inch.

Aquraspring outdoor hot tub should be large enough for four people to enjoy a long soak. The size of the tub varies by design and brand. Some models are larger than others. Regardless of the size, a 4-person jacuzzi should fit four people comfortably. It should also be large enough to accommodate guests without being overly cramped. Check the dimensions of the model you're interested in. Then, decide whether you need a four-person or two-person spa.

Buying a four-person hot tub can be expensive. There are many things to consider before making a final decision. First, it is important to choose the right size for your home. Remember to choose the size based on your family's needs and your own preferences. Then, choose the type of jets you want. A four-person hot tub that fits your home's space will ensure that everyone gets a comfortable soak. A four-person hot tub should have a temperature that's comfortable for everyone.

The Aquaspring 4-person outdoor hot tub is a great way to enjoy the warm water in your backyard. Just plug it in and enjoy your time in the tub. Its insulated cover keeps water warm while you enjoy the relaxing water. A four-person hot tub should also have a built-in floater for stability. Its built-in jets will not work in a hard-sided hot bathtub. If you want to avoid these problems, you should look for inflatable models.

Our 4-person outdoor hot tub is a great midday escape for a midday break. Just fill it with water and plug it in, and you'll have a relaxing time with family and friends. A few of the features include a built-in insulated cover, 3 filter cartridges, a thermal ground cloth, and a floating chlorine dispenser. These four-person outdoor hot tubs can be difficult to assemble, but most of them are simple to assemble.
CONTACT US


Foshan Nanhai Halo Sanitary Ware Co., Ltd.
We are always providing our customers with reliable products and considerate services.
If you would like to keep touch with us directly, please go to contact us