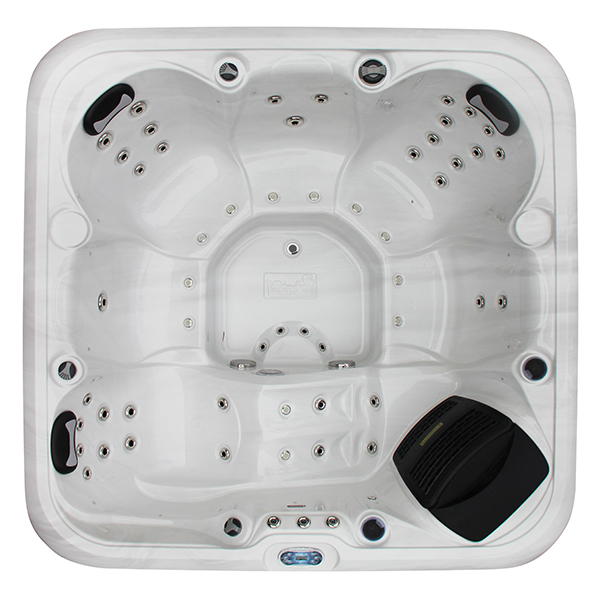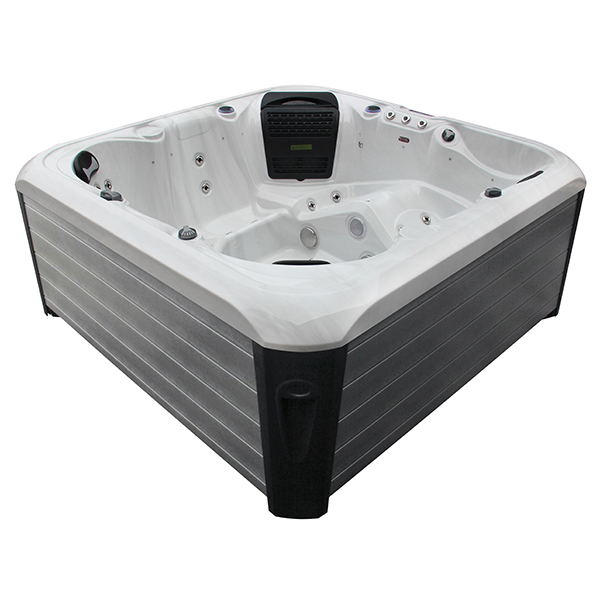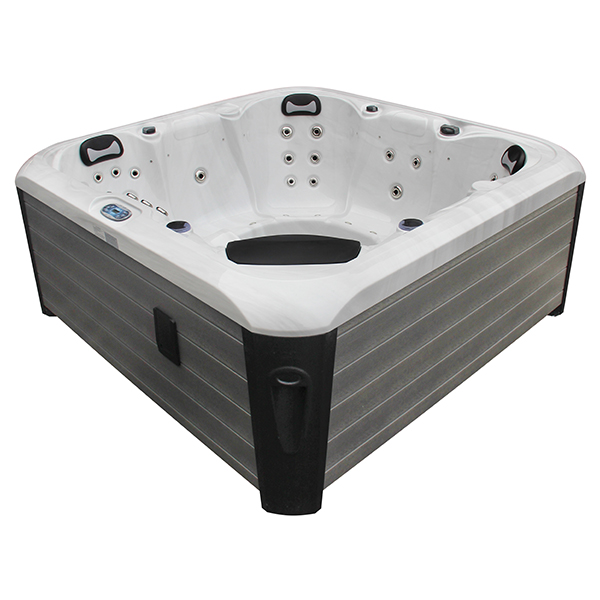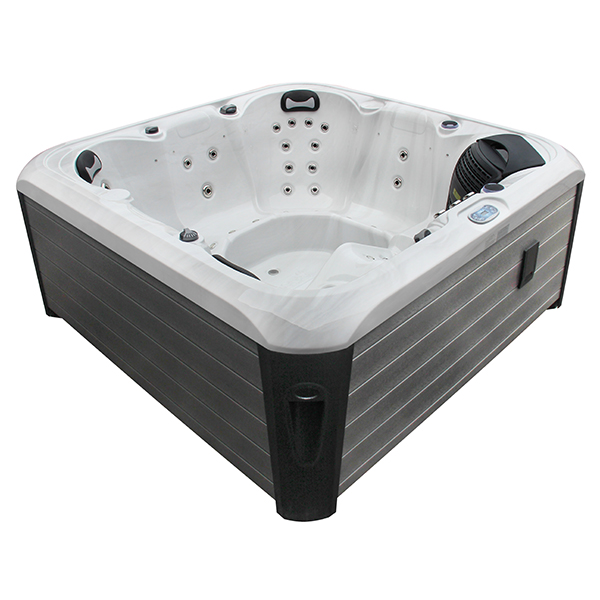 Hot Tub for 6 Persons HL-9801A
Hot Sale Jacuzzi Hot Tub Company and Whirlpool Outdoor Spa Supplier from the beautiful and luxury Hot Tubs, come in and choose your hot tubs now!
HL-9801A
Basic Info.
Electric Components
Size
2200x2200x950 mm
Control System
Balboa X 1
Seat
6 Person
Heater
3KW X 1
Material
US Aristech Acrylic
Whirlpool Pump
3HP X 1
Net weight
405 KGS
Circulate Pump
0.5HP X 1
Water Capacity
1000 L
Jets Configuration
Other Equipements
Total jets
36 PCS
Spa Top Hard Cover
1 PCS
Water jets(2.5")
6 PCS
Insulation Foam For Shell
1 SET
Water jets(2")
18 PCS
PS Skirt & Step
1 SET
Water jets(1")
8 PCS
Insulation For Skirt
1 SET
Rotating therapy jets(3")
4 PCS
Ozone & Filter
1SET
LED Light
17 PCS
Surface Valves
3 PCS
Suction
2 PCS
Get A 6 Person Hot Tub In Your Home

A 6 person hot tub is perfect for a small family that does most of its relaxing in a backyard pool, or for a large group that likes to go swimming in a more natural setting. These are also great for parties, weddings, and business events as they are extremely portable and easy to transport. The main six inch hot tub spa jets are usually located on the outside of the unit and only produce enough steam to bath the user.

The two types of hot tubs available are manual or self-cleaning. Some models of the 6 person hot tubs that are available will have a self-cleaning system where the owner must manually add chlorine and bacteria by hand. The owner must be trained in using the self-cleaning system to keep this from happening.

Manual hot tubs are usually designed with a self-contained tank that is placed on the floor. This tank will hold enough chlorine and water to safely operate for the duration of the spa session. There will be a control panel on the wall that will read various measurements such as the temperature and water volume. This control panel can often be resetting the mixture to a more appropriate setting. Most people will want to start with about two tablespoons of chlorine and one tablespoon of freshwater salt in the tank.

A popular model of the 6 person hot tub is made from a durable resin material. It has a waterproof laminate coating on the outer surface and durable stainless steel cabinetry inside. It can be finished in either black or white finishes and has strong sides and back panels. There are also options for floating jets and handheld controls for the jets. Most models of the Tuscan soak have a vinyl interior lining, which can be removed for cleaning. Many come with foam insulation built into the walls of the enclosure to protect your skin from the heat.

To operate your six person hot tub, you will need to use a power pod. There are manual or automatic power pod remotes available, depending on the model. These pods can be mounted on the side of the unit, under the seat, or atop the front of the unit. A power pod can hold enough chlorine and water for up to sixty minutes, depending on the size of your tub. Most of these units have seats and backrests, but there are also models without these features. This allows you to soak longer if needed.
CONTACT US


Foshan Nanhai Halo Sanitary Ware Co., Ltd.
We are always providing our customers with reliable products and considerate services.
If you would like to keep touch with us directly, please go to contact us