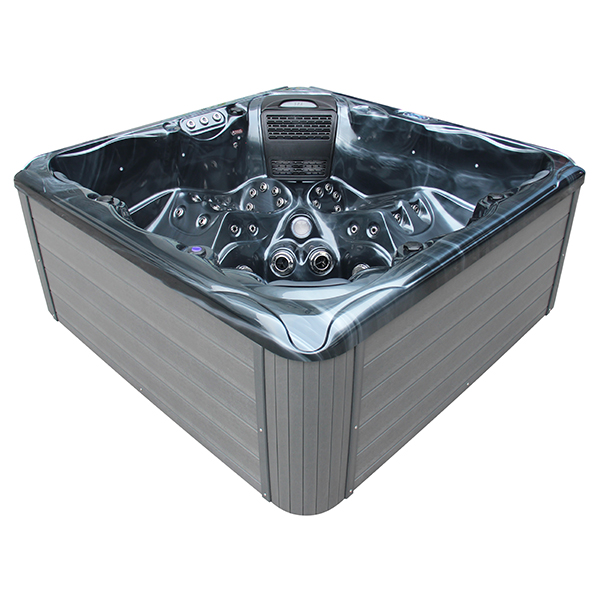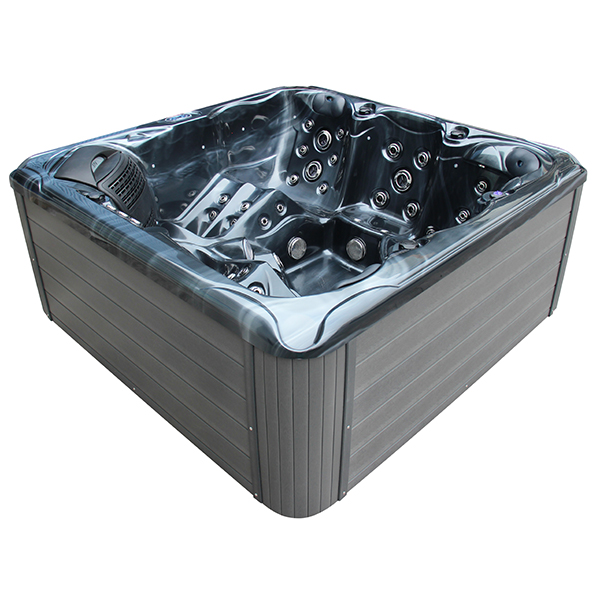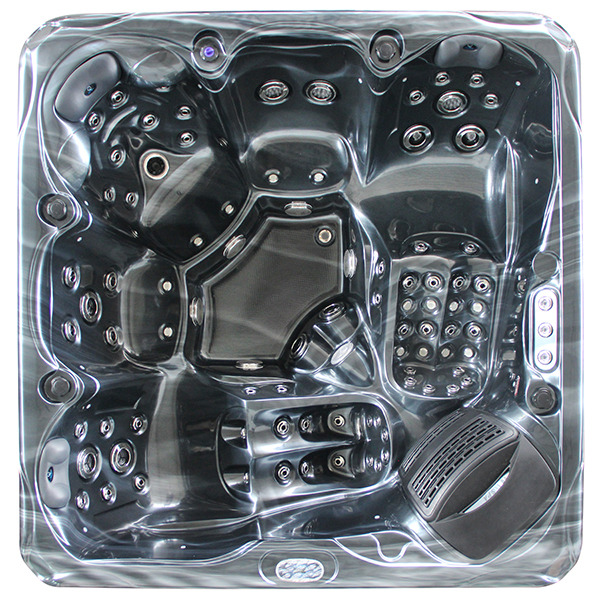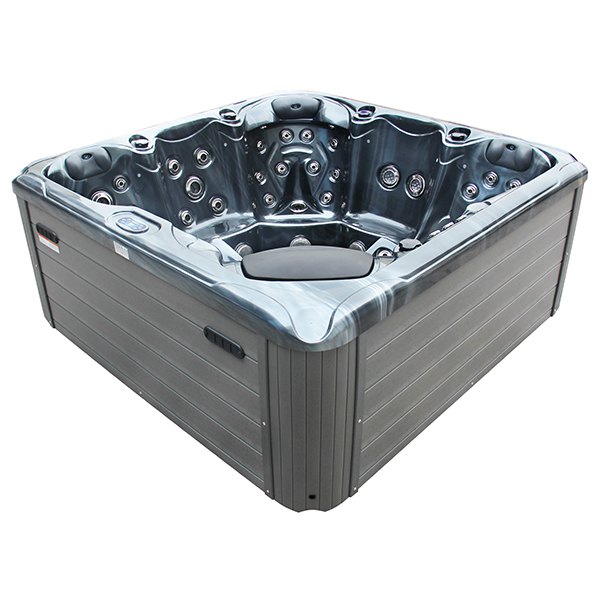 Looking for the best Pool with Outdoor Spa Tub? Visit to discover our high-quality 5 Person Hot Tub, and you will not be disappointed.
HL-1001
Basic Info.
Electric Components
Size
2200x2200x950 mm
Control System
Balboa X 1
Seat
5 Person
Heater
3KW X 1
Material
US Aristech Acrylic
Whirlpool Pump
3HP X 3
Net weight
435 KGS
Circulate Pump
0.5HP X 1
Water Capacity
1560 L
Air Blower Pump
700W X 1
Jets Configuration
Other Equipements
Total jets
87 PCS
Spa Top Hard Cover
1 PCS
Water jets(5")
8 PCS
Insulation Foam For Shell
1 SET
Water jets(3")
4 PCS
PS Skirt & Step
1 SET
Water jets(2")
44 PCS
Insulation For Skirt
1 SET
Water jets(1")
6 PCS
Ozone & Filter
1 SET
Rotating therapy jets(5")
2 PCS
LED Light
19 PCS
Rotating therapy jets(2")
4 PCS
Surface Valves
3 PCS
Directional Water jet(5")
1 PCS
Suction
5 PCS
Air jets
14 PCS
Benefits of Outdoor Massage Spa In Home Yard

Luxury Hot tubs have become popular because people seek relief from stress and improve their health. Many people opt to invest in these spas for their homes because of these benefits. A hot tub is a portable spa that is typically placed in a corner of a room. The outdoor hot tub is often heated and has jets that distribute warm water to a depth of several feet. The soothing hot water also helps wash away your worries.

Our outdoor massage spa also can be everyone's choice for relax, First, consider the location of your outdoor massage spa. Choosing a location with high traffic is the best option if you have limited space. Consider installing a portable massage bed in the backyard or on a nearby bench. Then, add a deck or gazebo so you can enjoy the views. You can also use a small wooden house to create a private oasis.

The outdoor massage spa has many benefits. The water is a great source of stress relief. The weight of water relieves the muscles and joints, and the temperature of water helps you relax. It also helps your body detoxify. A hot bath can help you get rid of aches and pains, and it can help you reduce your daily stress. Taking a relaxing bath is a great way to unwind. It will make you feel relaxed and help alleviate your aches and pains.

Besides relieving tension and helping to relax, hot tub benefits also include improved circulation. This circulation benefit comes from the increased blood flow and oxygenation to the muscles when you are submerged in the water. At the same time, the increased circulation helps to soothe your muscles and relieve pain. The other benefits of hot tub treatment result from a combination of water, heat, and pressure working together to heal muscles and support overall health.

If you are experiencing joint pain, muscle pain, or soreness you can soak your aching body in the water and it will ease the pain. Stretching is also a common reason people soak because it helps to reduce muscle tension. Muscle tension is responsible for a number of aches and pains, including back pain, sore throat, sore ribs, and more. By soaking in the water, your body will receive relief from the tension that can cause pain.

Aquaspring outdoor hot tub spas have a number of jets that circulate the warm water and massage the muscles and joints. When you are relaxed and your muscles are warm, it is easier to get to deep REM sleep. This increased quality of sleep is known to promote better overall health and wellness. Individuals who obtain the quality rest they need are more productive and alert throughout the day, which increases work performance and job satisfaction.
CONTACT US


Foshan Nanhai Halo Sanitary Ware Co., Ltd.
We are always providing our customers with reliable products and considerate services.
If you would like to keep touch with us directly, please go to contact us