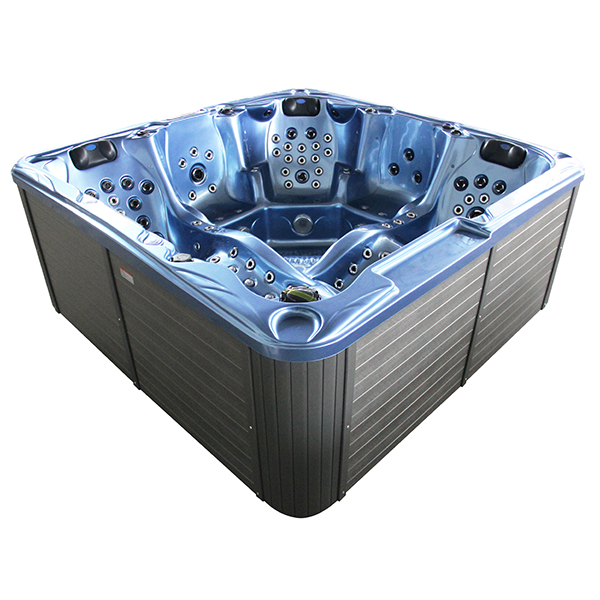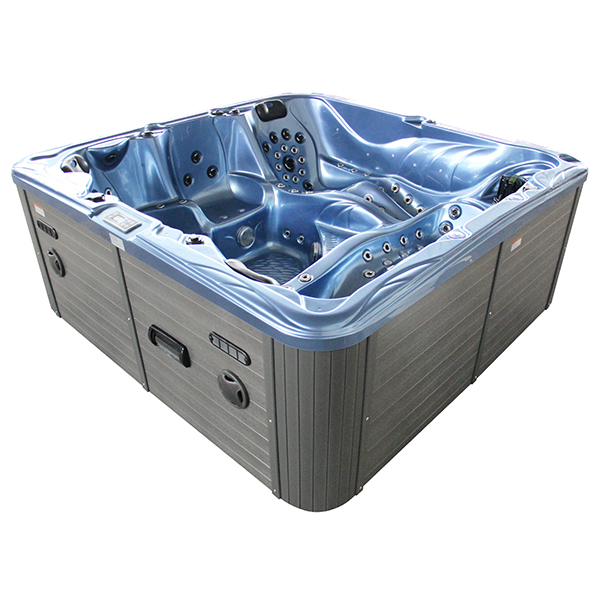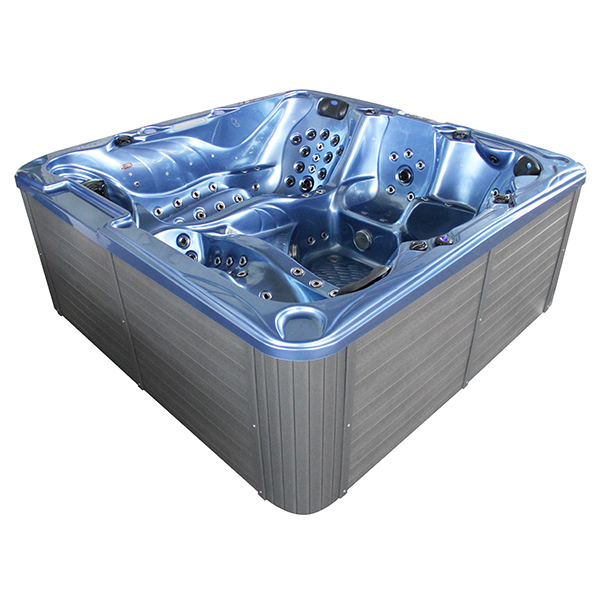 Looking for the best Pool with 5 Person Hot Tub? Visit to discover our high-quality Outdoor Jacuzzi Tub, and you will not be disappointed.
HL-7802
Basic Info.
Electric Components
Size
2300x2300x970 mm
Control System
Balboa X 1
Seat
5 Person
Heater
3KW X 1
Material
US Aristech Acrylic
Whirlpool Pump
3HP X 3
Net weight
480 KGS
Circulate Pump
0.5HP X 1
Water Capacity
1500 L
Air Blower Pump
900W X 1
Jets Configuration
Other Equipements
Total jets
136 PCS
Spa Top Hard Cover
1 PCS
Water jets(4")
1 PCS
Insulation Foam For Shell
1 SET
Water jets(2")
32 PCS
PS Skirt & Step
1 SET
Water jets(1")
82 PCS
Insulation For Skirt
1 SET
Rotating therapy jets(3.5")
2 PCS
Ozone & Filter
1 SET
Rotating therapy jets(2.5")
1 PCS
LED Light
43 PCS
Air jets
18 PCS
Surface Valves
3 PCS
Suction
5 PCS
Maybe You Need An Outdoor Pool And Spa

A well-designed outdoor pool and spa can give your backyard a sense of harmony. By using similar colors and materials, you can create a unified look. In addition to color, the spa and the pool should have the same shape and size. This will make them seem like one unit. You can create this visual unity by echoing the shape of the two. Alternatively, you can choose to have your spa and swimming pools built in the same style.

A spa can also be a great way to add a unique feature to your outdoor pool. You can add a splash of color with a geometric shape, or install a recessed spa. Both options will add a unique detail and will enhance the poolscape. Adding a spa will increase the purchase price of your pool and spa. You can include a spa that matches your home's architecture and interior, which will make it look more luxurious.

A spa can be a fantastic addition to an outdoor pool. This compact aquatic venue can provide a great place for family bonding and entertainment. It can also be a safe and comfortable space for a baby or toddler. The spa is often raised to accommodate a child or an adult that isn't ready for the water. Using contrasting tile can create a dramatic impact, while matching tile will blend the two spaces together.

An integrated spa is a great way to highlight the different features of your pool. Unlike a traditional swimming pool, the spa is smaller and easier to move around. It will also offer a more relaxing experience for you and your family. It can be a great place to enjoy some personal time with friends and family. And since it can be customized to fit any backyard design, you can even get it designed in any size and shape you can imagine.

A pool and spa can be combined with a spa. A pool with a spa can be raised six to 12 inches above the ground, enhancing its overall silhouette. The spa can also create a tranquil atmosphere in your backyard. A custom in-ground spa can be an excellent option for a backyard. However, you should ensure that you have the proper planning before building a swimming pool and spa. For this, you should consider the size and shape of your backyard, as well as its features and functions.

An outdoor pool and spa can be integrated with the rest of the landscape design. An attached inground spa can be attached to the outside wall of a pool and is typically level with the main structure of the home. If your backyard is facing the ocean, you can place an attached spa on an elevated level to blend in with the overall design. It can be as large as a large in-ground spa and will not block the view of the pool.
CONTACT US


Foshan Nanhai Halo Sanitary Ware Co., Ltd.
We are always providing our customers with reliable products and considerate services.
If you would like to keep touch with us directly, please go to contact us