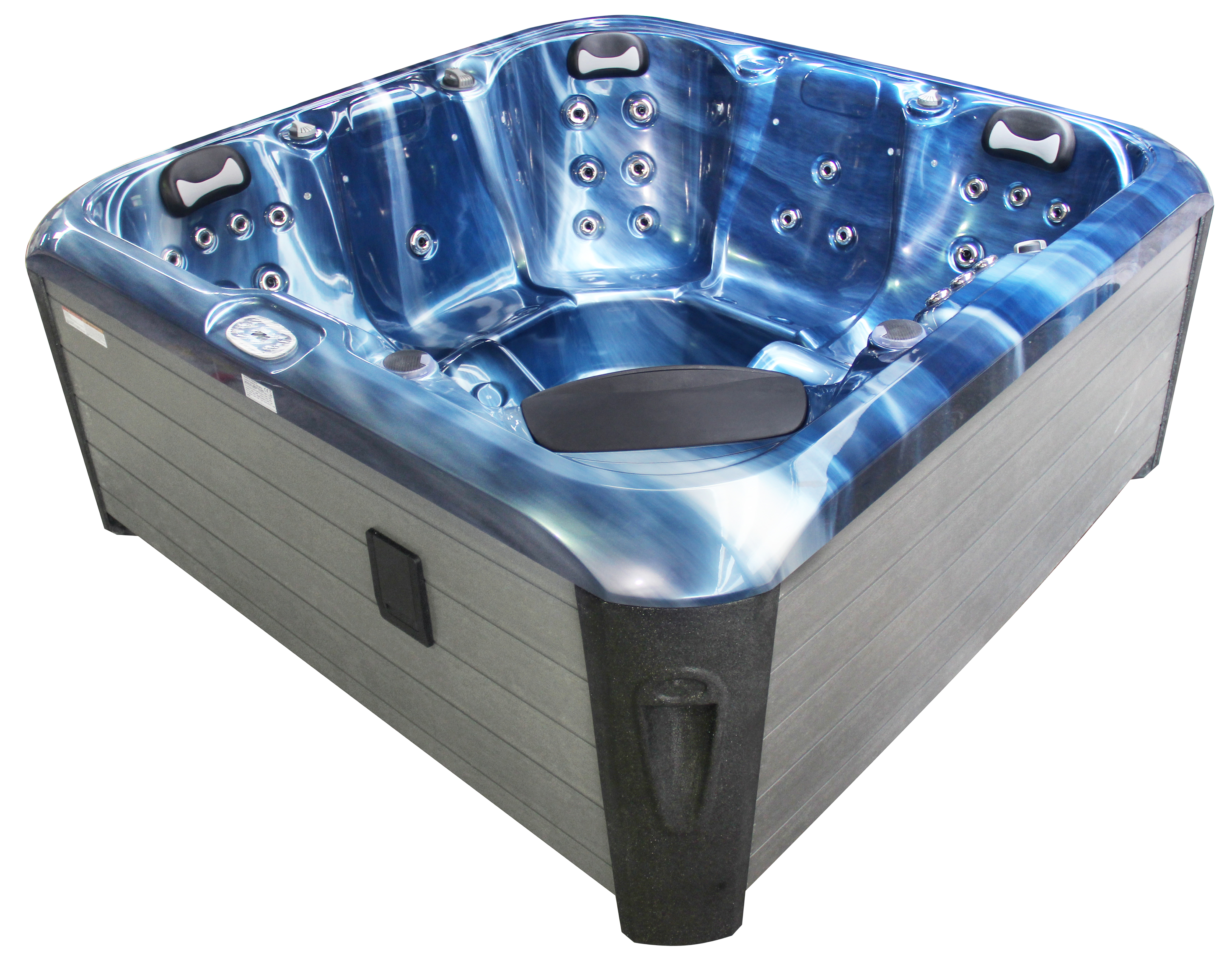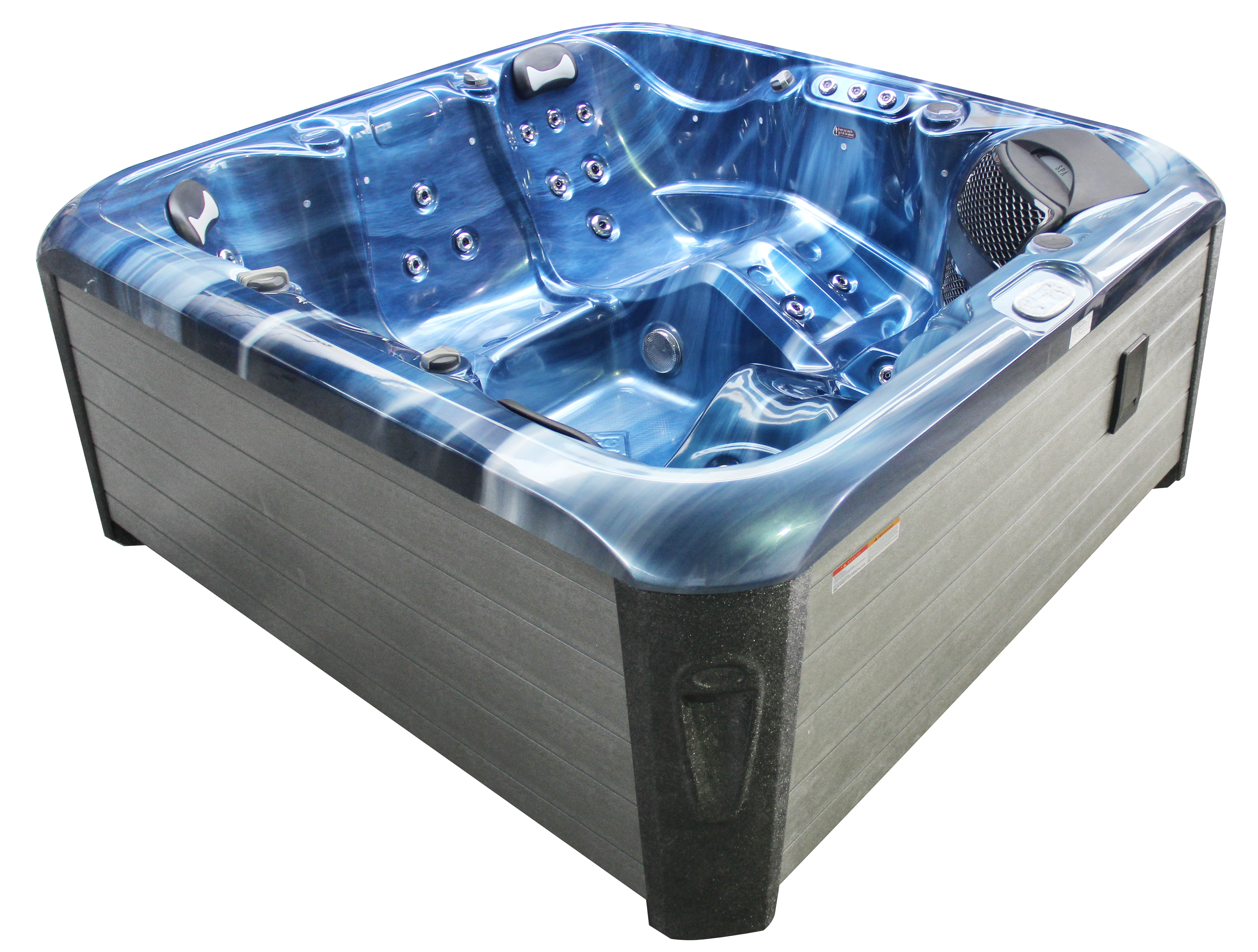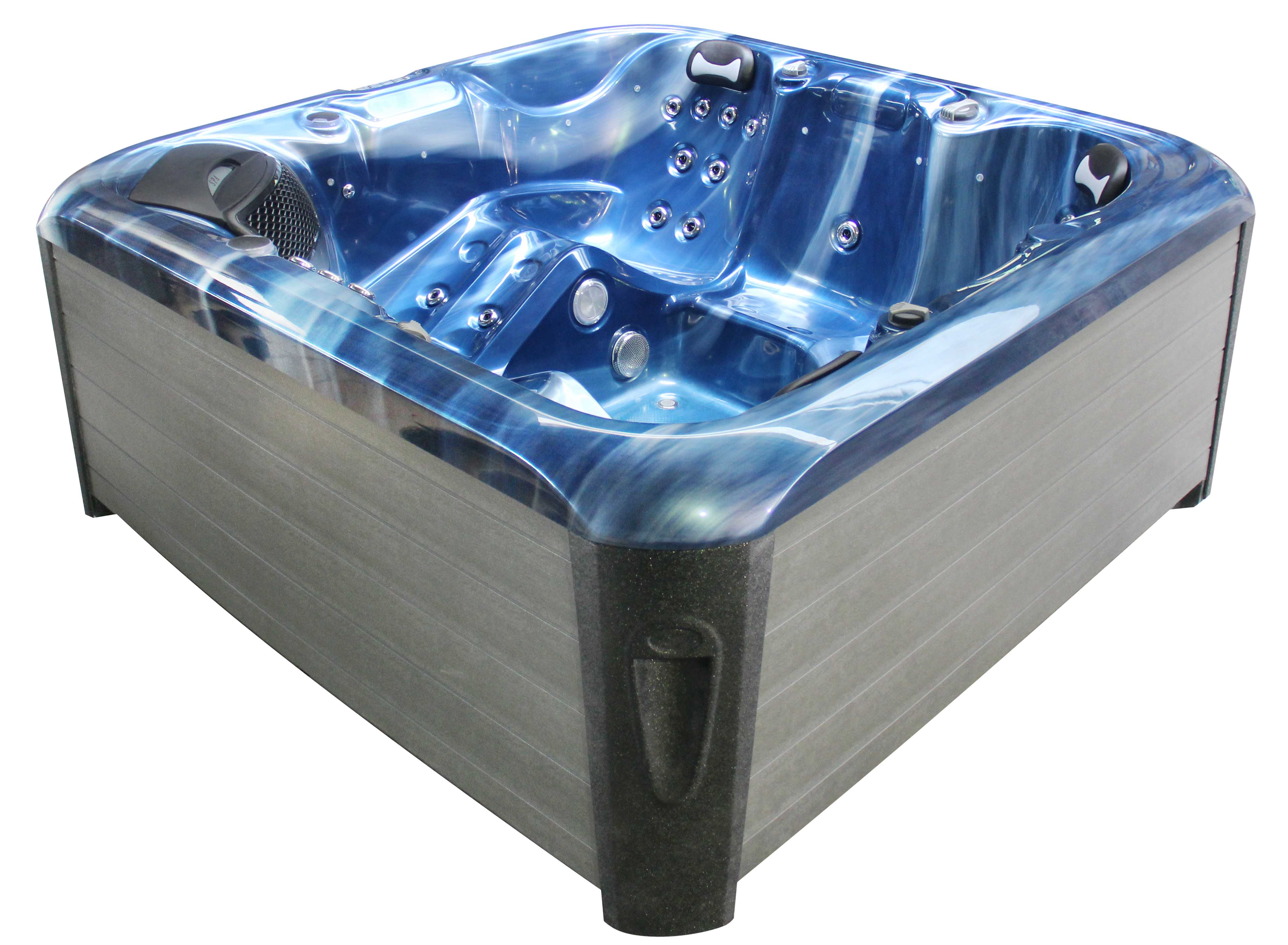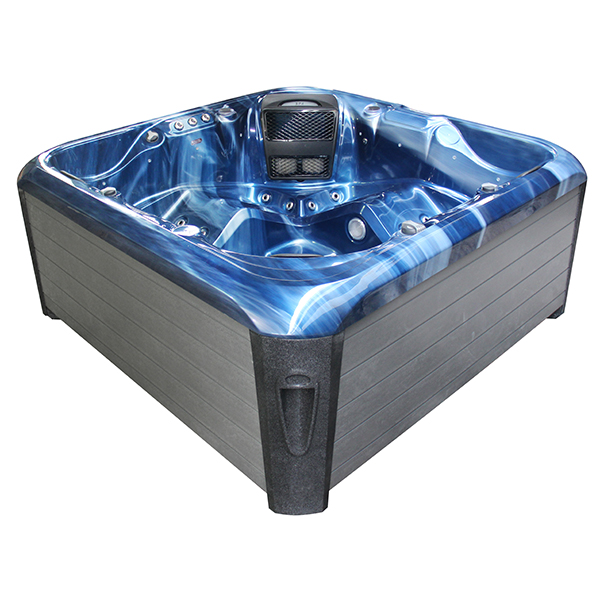 Looking for the best Pool with Whirlpool Spa Tub Factory? Visit to discover our high-quality 5 Person Hot Tub, and you will not be disappointed.
HL-9802A
Basic Info.
Electric Components
Size
2200x2200x950 mm
Control System
Balboa X 1
Seat
5 Person
Heater
3KW X 1
Material
US Aristech Acrylic
Whirlpool Pump
3HP X 1
Net weight
400 KGS
Circulate Pump
0.5HP X 1
Water Capacity
1385 L
Jets Configuration
Other Equipements
Total jets
36 PCS
Spa Top Hard Cover
1 PCS
Water jets(2.5")
8 PCS
Insulation Foam For Shell
1 SET
Water jets(2")
17 PCS
PS Skirt & Step
1 SET
Water jets(1")
7 PCS
Insulation For Skirt
1 SET
Rotating therapy jets(3")
4 PCS
Ozone & Filter
1 SET
LED Light
18 PCS
Surface Valves
3 PCS
Suction
2 PCS
Benefits Overview of Hot Tub Spa

There are many benefits to hot tub spa. One of these benefits is the release of tension and stress. The soothing hot water helps to wash away all your worries. At the same time you also experience several positive effects of hot tub treatment on your body. These positive effects are due to a combination of warm water, massaging jets, and pressure.

Hot tubs provide you with the ability to release stress and improve your mood. By taking your mind off of the troubles that you may be having, improved circulation is created and your blood pressure is lowered. This increased circulation also allows more oxygen to get to all of the parts of your body, including your muscles. A low blood pressure has been linked to increased muscle stamina, allowing you to exercise longer, lift more weights, and have an overall better work out.

Another of the hot tub benefits is that it can improve your sleep habits. The relaxing water and massaging jets will help you get a better night's sleep. When you have a good night's sleep your body is able to rest, allowing muscles to relax. At the end of the day your muscles are less sore and your body is able to function at its peak level. The enhanced sleep habits are a result of improved circulation, improved blood pressure, decreased body fat, and a lower body weight.

Massage and hydromassage are commonly used hot tub benefits. Massage therapy relaxes and stimulates muscles. Hydromassage utilizes the heated water of a sauna in order to release stress and toxins from the body. Both of these therapies are effective at relieving tension and providing a general sense of well being.

Physical therapy has been proven to be effective for reducing pain and improving muscle tone. There are a variety of different programs that are designed for physical therapy in any setting including spas. Physical therapists use hot tubs in their practice, sometimes using them for additional treatment and/or rehabilitation of patients who have experienced a traumatic injury or illness. With hydrotherapy and/or massage therapy the patient is encouraged to relax, release physical tension, reduce pain, increase range of motion, improve muscle tone and function, and/or reduce swelling and inflammation. As previously mentioned, many hot tubs offer hydrotherapy as part of a regular routine.

The third of our amazing hot tub benefits is its ability to relieve pain. This is one of those rare situations where it actually works! Pain can come from a wide variety of sources. The most common are strains, sprains, bruises, and even injured tendons and muscles. By soaking your body in a warm and inviting pool you can help reduce or eliminate pain related to such conditions. Even for more serious conditions and those with chronic pain, soaking in the warm soothing water can help you feel better and function more efficiently.
CONTACT US


Foshan Nanhai Halo Sanitary Ware Co., Ltd.
We are always providing our customers with reliable products and considerate services.
If you would like to keep touch with us directly, please go to contact us