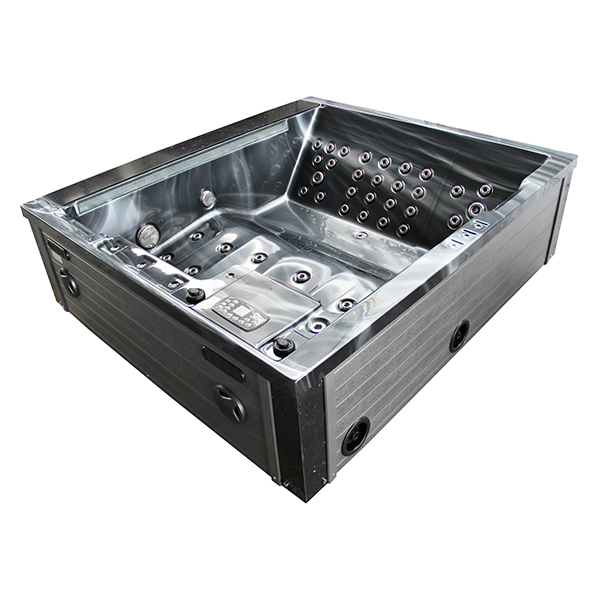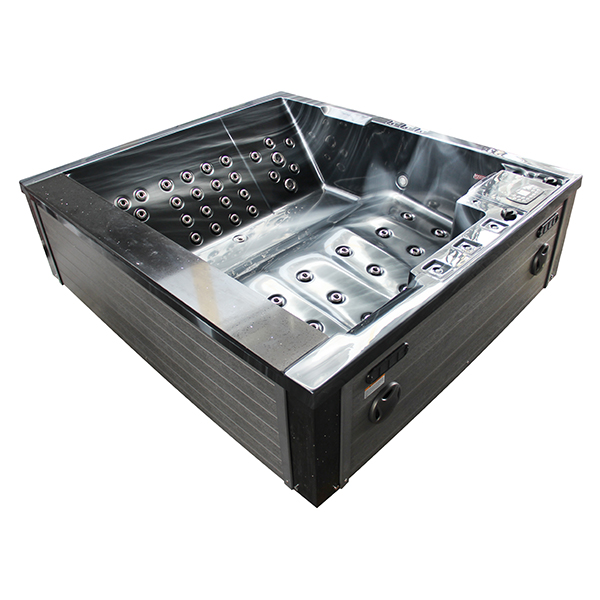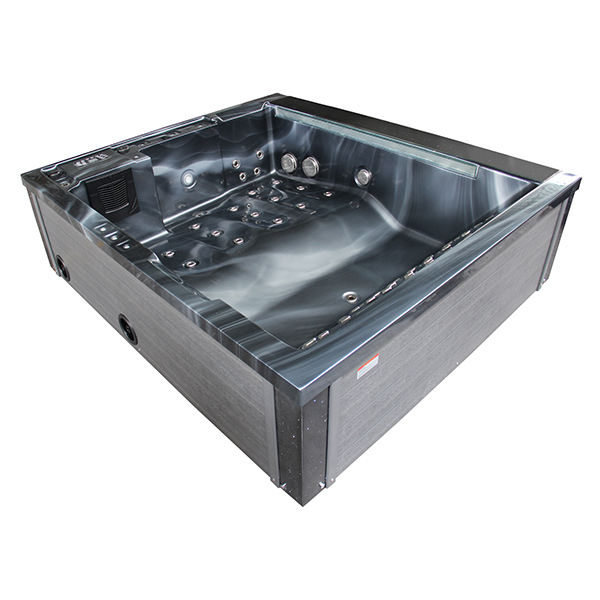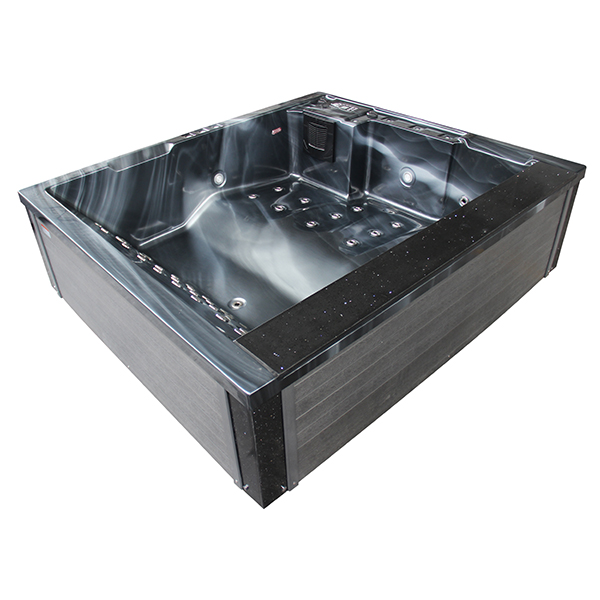 Massage Hot Tub for 3 Persons HL-5811
Looking for Best Hot Tubs and Modern Outdoor Spa? Visit to discover more, and you will not be disappointed.
HL-5811
Basic Info.
Electric Components
Size
2150x1900x700 mm
Control System
Balboa X 1
Seat
3 Person
Heater
3KW X 1
Material
US Aristech Acrylic
Whirlpool Pump
3HP X 1
Net weight
340 KGS
Circulate Pump
0.5HP X 1
Water Capacity
965 L
Waterfall Pump
1HP X 1
Jets Configuration
Other Equipements
Total jets
51 PCS
Spa Top Hard Cover
1 PCS
Water jets(3.5")
3 PCS
Insulation Foam For Shell
1 SET
Water jets(2")
44 PCS
PS Skirt & Step
1 SET
Water jets(1")
4 PCS
Insulation For Skirt
1 SET
Ozone & Filter
1 SET
LED Light
17 PCS
Surface Valves
3 PCS
Suction
2 PCS
The hot tub spa has become the hottest trend in home hot tubs. They are typically smaller than full size hot tubs, ideal for smaller homes, apartments, condos and for use in smaller spaces. The HotTubs come in a variety of shapes and sizes and most models offer at least 2 jets. Some have single, double or even triple jets as well.
The hot tubs built-in air jets help to regulate body temperature by circulating the air around your body. The compact Aquaspring 3 person hot tub has the newest system which will keep water sanitized and clean for up to a whole year. If you would like to purchase a hot tub that includes an air pump and filter then you may want to look at the hot tubs with built-in air purifiers. These models can also be purchased without the air pumps and filters.
When purchasing our 3 person hot tub-HL-5811, be sure to do your homework and check each model's parts availability and model number before purchasing. It is important to choose the right size, color and material. Some of the more popular colors for the HotTubs are green, blue and white. A popular size is the smaller hot tub and spas are made in different sizes from ten gallons to sixty gallons. Most of the spas manufactured by Aquaspring have built-in water filtration systems.
Many of our hot tubs are equipped with the best filtration system that offers you the best results. There are many products that offer the same type of quality and some of the most popular include the Hot Tubs with waterfall feature and the hot tubs with soft swim feature. The best way to purchase any of the hot tubs that are available is to talk to us directly and find out what is available and what is the average price. You can also do a search on our product page to find out more information about the different types of tubs and how they can be used.
2 Person Hot Tub Brings Romantic Intimacy?

For most of us, a relaxing evening bath starts by setting up scented candles and adding aromatic oils to the tub. With Aquaspring Spas 2 person hot tub aren't just for sexy-time. They can soothe sore muscles after exercise, or offload the stresses of the day. And just because it's a two-person tub doesn't mean you have to use it simultaneously. But it's a good way to avoid bath-time scheduling wars in your master en-suite.

Two-person hot tubs can be a bridge to intimacy. But if they have separate seats, you can still use them in platonic settings, or as a therapeutic tool. It could even be part of your medical regimen if the second user is your home nurse. So what's the best one to buy?

Two-person hot tubs are often used in tandem, so you want one with sterilizing properties. That keeps it more hygienic for both of you. The sterilizer eliminates pathogens while making your tube easier to clean.

The tub also has re-usable filters, and they're easily accessible when you need to replace them. This triangular tub is ideal for corner placement in small bathrooms or tiny balconies. It has two molded seats that run independently, so you can set your own jet pressure and direction.
CONTACT US


Foshan Nanhai Halo Sanitary Ware Co., Ltd.
We are always providing our customers with reliable products and considerate services.
If you would like to keep touch with us directly, please go to contact us